CULTURE Conference and Exhibit Will Celebrate Centenary of Birth of Writer Giorgio Bassani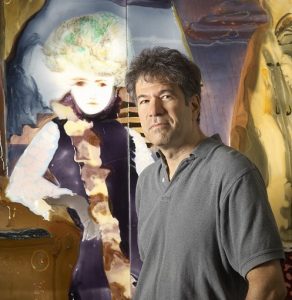 By Daniel Reichel
The year 2016 marks the centenary of the birth of Giorgio Bassani, the renowned Italian Jewish writer.
The events dedicated to this anniversary will culminate with a conference dedicated to him in Rome and Ferrara (November 14 – November 19).
Alongside the conference, the unique exhibition "Back to the Garden" by American artist Eric Finzi whose family is from Ferrara will be open to the public.
Sponsored by the Museum of Italian Judaism and the Shoah (MEIS), in collaboration with the Institute of Contemporary History of Ferrara and the Civic Museums of the Municipality of Ferrara Ancient Art, the exhibition brings together works inspired by "The Garden of the Finzi-Continis", Bassani's masterpiece and it will be inaugurated on November 15, at Ludovico Ariosto's residence.
The conference on Bassani will open in Rome on November 14 and will be inaugurated by Italian Minister of Culture Dario Franceschini, who presented the project of the MEIS in Israel two weeks ago.
Visiting Israel with him were also the President of the museum Dario Disegni and the director, Simonetta Della Seta.
Disegni will speak at the Bassani conference in Ferrara (November 17) together with the Mayor of the city Tiziano Tagliani about the manuscript of "The Garden of the Finzi-Contini", donated to Ferrara by Ferigo Foscari, grandson of Teresa Foscari to whom Bassani dedicated the manuscript.