NEWS Italian Jews Express Solidarity after Terror Attack against Mosques in New Zealand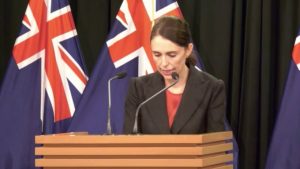 By Adam Smulevich
The President of the Union of the Italian Jewish Communities Noemi Di Segni expressed solidarity and closeness to the Islamic community in Italy and in the world, after the horrific attacks against the mosques in Christ Church, New Zealand.
"Italian Jews express their full solidarity to Muslim communities in Italy and all over the world. Our prayers go to the victims, the survivors and their families," she said in a statement released before the beginning of the Jewish Sabbath.
"The attack against the two mosques in New Zealand is the dramatic demonstration that words of hatred and nostalgic expressions for extremist movements from the past know no boundaries and can be transformed into brutal violence everywhere. When any place of worship is affected by them, the whole civil society is in danger," President Di Segni then added.
She concluded with this message: "The Jewish communities will continue to raise their voices to defend the freedom of worship of all the faiths and to fight together with all those who believe in living together peacefully so as to eradicate all forms of racism".
The Jewish community of Florence was among those to mobilize in Italy. Solidarity was expressed by Chief Rabbi Amedeo Spagnoletto to Imam Izzedin Elzir, while the President of the Community Daniela Misul took part in a moment of reflection in front of the Islamic prayer center at the end of Shabbat.
David Harris, the American Jewish Committee CEO recently in Rome for an interreligious meeting with the Pope, also commented: "We say it as loudly as we can: We stand against hate and xenophobia. We stand against racism. We stand against terrorism. We stand for mutual understanding. We stand for mutual respect. We stand for pluralism. We stand for coexistence and outreach."