SPORTS Kicking racism out of stadiums: UCEI calls Italian soccer world to action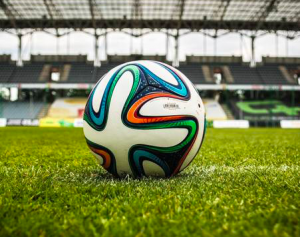 By Pagine Ebraiche staff
On the occasion of Holocaust Remembrance Day, soccer clubs and sports institutions have accepted the invitation of the Union of Italian Jewish Communities (UCEI) for a stronger commitment in the fight against racism and anti-Semitism in Italian stadiums.
On Thursday, January 16, at the headquarters of the UCEI Bibliographic Center, the event "Kicking racism" will send a strong message.
The event was conceived especially for young people. Together with UCEI President Noemi Di Segni, attending the event will be, among others, the Minister of Sports Vincenzo Spadafora, the president of the Italian Football Association Gabriele Gravina, the president of the Italian Football Player Association Damiano Tommasi, the CEO of the Lega Calcio Serie A Luigi De Siervo and the CEO of the National Amateur League, Cosimo Sibilia.
"Today more than ever, it is fundamental to reiterate the importance of a relentless effort against the words of hatred, too often hegemonic in some sections of the stadiums," said Di Segni. "The threat is not limited to the ninety minutes of a game; from the stadiums it might spread throughout Italian society."
Several clubs and editors-in-chief of the main national sports newspapers have joined the initiative, including the Italian National Olympic Committee. All leaders, journalists, athletes, institutions at all levels are invited to do the same.
To strengthen the commitment, those present will be called to sign the "Manifesto of non-hostile communication for sports created by the Association Parole O_Stili.