A fascinating retake of our story by America's champion of Ladino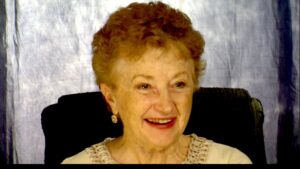 An online newsletter is a like a message in a bottle: The readership may be immense and you never know who is going to be interested or touched by your stories. This is especially true when it comes to a multilingual newsletter as Pagine Ebraiche International, aimed at connecting Jewish Italy and its multimillennial tradition and culture with the rest of world. Throughout the years, many fascinating contacts were made this way by this newsroom and its international readers, but the last one is worthy of a note.
This time, Pagine Ebraiche International found a very special reader in Dallas, United States, and an unexpected retake in Ladino followed on Diario Judío, an influential media outlet aimed at the Mexican and Hispanic world. Its author is Rachel Amado Bortnick, who belongs to the last generation of Ladino (Judeo-Spanish) native speakers.
Born and raised in Izmir in Turkey and now residing in Dallas, she is an active promoter of the language spoken for centuries by Sephardic Jews throughout the world. In 1999 she founded the online correspondence group Ladinokomunita, presently with over 1500 members worldwide, and was featured in the documentary by Bonnie Burt "Trees Cry for Rain: a Sephardic Journey".
She was forwarded the last issue of Pagine Ebraiche International by a friend whose attention was caught by an article published last week. Titled "When in Mantua a unique tax was devised for Jews in the form of obligatory theatrical performance", the piece by Hannah Goodman tackled a lesser-known facet of Jewish Italian history exploring the particular tax devised during the Renaissance by the House of Gonzaga in the form of obligatory theatrical performances to be mounted and paid for by the Jewish community.
The very original topic of the article – which is part of our series Unfamiliar Lexicon, realized with the students of Muhlenberg College (Pennsylvania, USA) enrolled in a course on the history and culture of Jewish Italy taught by Dr. Daniel Leisawitz – was worth further research, thought Ms. Amado-Bortnick.
So she did and publication on Diario Judío ensued, widening our readership in an unexpected and impressive way. So, another time our message in a bottle went the right way: connecting the Jewish world beyond any border.