NEWS Museum of Italian Judaism and the Shoah Appoints Its Scientific Committee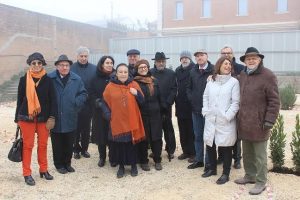 By Pagine Ebraiche Staff
The Museum of Italian Judaism and the Shoah in Ferrara (MEIS) has appointed its scientific committee. The committee features experts in the field of Jewish tradition, cultural heritage, historical research, interfaith dialogue, sociology, and communication.
Although the museum has already organized exhibitions and events, the building of the Museum is still under renovation and construction and it is expected to be completed by 2020.
As explained by MEIS president Dario Disegni and MEIS director Simonetta Della Seta, the committee will have the task of supporting the museum "with original and highly qualified contributions, which will enable it to fully fulfill its mission of promoting the knowledge of Judaism and the bi-millennial Italian Jewish experience to the society at large. The MEIS is set to be an open and inclusive institution, promoting the value of dialogue and encounters among different cultures."
Members of the committee are historian Donatella Calabi, sociologist Enzo Campelli, rabbi Luciano Caro, Tania Cohen Uzielli, Head of Curatorial Services at the Israel Museum of Jerusalem, scholar Manuela Consonni, rabbi Roberto Della Rocca, journalists Alain Elkann and Paolo Mieli, television critic Aldo Grasso, scholar Saul Meghnagi, religion historian Alberto Melloni, scholar Mauro Perani, historian Michele Sarfatti and rabbi Amedeo Spagnoletto.