UCEI and TikTok, a joint commitment against antisemitism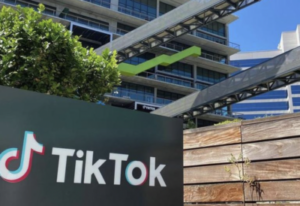 Some forms of antisemitism are easily recognizable, while others are more difficult to identify if you do not have the right tools and an education that is both strong and adaptable. This is what a strategic alliance between the Union of Italian Jewish Communities and TikTok, the world's leading social media platform by number of interactions, aims to consolidate.
"Safety is one of our key priorities for 2023, and we want to give a multitude of meanings and nuances to this concept. One of the most relevant priorities is definitely the fight against antisemitism in all its many forms" says TikTok. In this sense, the goal is to step forward with education "despite being aware that our moderation alone is not sufficient". So, it is necessary to activate "a privileged channel between our offices", on which last week was already recorded a first discussion on the keystones of this commitment. This is the starting point to "foster a series of activities that will be carried out in the next future and that will be focused on the various trends" through which hate words spread, in particular antisemitic ones.
By presenting a report on the implementation of the TikTok Community Guidelines, Head of Trust and Safety Cormac Keenan has recently underlined his intention to "go on expanding our joint work with the NGOs and the civil society organizations so that they can take advantage of the influence of TikTok to share their knowledge with a new audience and to provide our community with educational resources", including information about antisemitism and the Holocaust Remembrance. This channel will represent the collaboration with Jewish Italy.
"TikTok is quite a young social-media platform, however, it is well under way. The challenge is to keep up with the huge creation of contents that unfortunately can be problematic, and one of the various issues is Antisemitism", the company acknowledges. Hence there was the now realized need for "a partnership to strengthen our action in several directions, including raising user awareness of responsible behavior". These issues are often at the center of public discussion and, adds TikTok, "we are already dedicating plenty of time to these matters, also by organizing specific campaigns aiming at countering fake news and misinformation. We do have a social responsibility, we are aware of it, and we want to fully carry out our role".
The collaboration with UCEI "follows those we have already put in place in many Countries with other Jewish organizations and institutions". Ahead of the upcoming Holocaust Remembrance Day, the goal is to set up a table where to compare different experiences and to finalize ideas and projects. In this regard, it is noted: "2023 will be a year of great commitment for us, with the fight against Antisemitism at the center, along with other issues of basic importance. In fact, we will also be focusing, for example, on issues such as xenophobia, homophobia, Islamophobia. In general, our intention is to work closely with minorities and their reference institutions, and to give life to a useful service, especially for young people".
Translation by Martina Bandini, revised by Annadora Zuanel, students at the Secondary School of Modern Languages for Interpreters and Translators of the University of Trieste, interns at the newspaper office of the Union of the Italian Jewish Communities – Pagine Ebraiche.